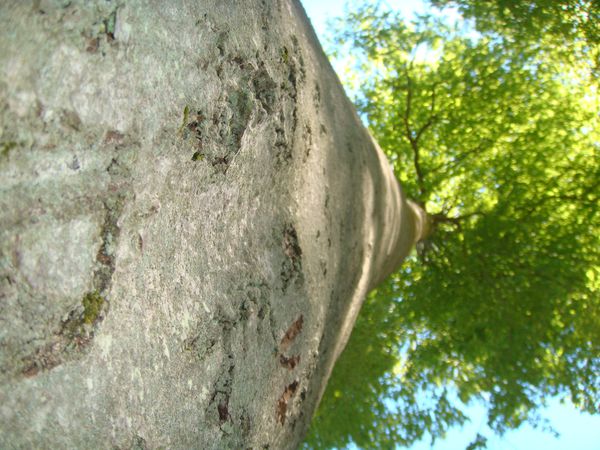 The forest probably takes its name from its closeness to the river Seine, Bord meaning bank. That huge forest is public property. Therefore, il offers a great deal of public footpaths, cycling and bridle paths (in Tostes) through the conifers of the Seine valley and the broad-leaved trees of Le Neubourg Plateau. Here, the sport-addicts as well as the walkers will find circuits ranging from easy to difficult between the steep gullies, going up and down along winding paths where treacherous roots and thorns lie in wait for their legs. But don't worry, you can also use a lot of other well-marked, well-maintained, easier paths.
The village called Les Damps (2 kilometres away from Pont-de-l'Arche (3.2 miles)) even has its sport-circuit, which is used as a Sunday afternoon walk by many families who appreciate its soft sandy surface. You will find it at the Rond-de-Cobourg (which is sign-posted next to the graveyard in Les Damps, on the road leading to Val-de-Reuil), which is in an ideal setting for a picnic area and a boules pitch.
The forest area also has some kind of magic feature thanks to Gallo-roman vestiges, where one can imagine our ancestors working that land next to a villa whose ruins are nowadays half-buried under the fern and bramble. Here and there, ancient open-air quarries show the chalky whiteness of the ground covering that natural spur where the forest stands.
A few places in the undergrowth look wilder, maybe a bomb fell there in the Second World War, or it was the site of some marl-quarry, or, who knows, there use to be ancient underground galleries dug by the Templars who had possessions in Louviers and Pont-de-l'Arche. Let your imagination carry you away!
The stroller might see the remains of a bank which was used to fence in the parcels where the cattle spent the long medieval nights safely before going back to the pasture or the oak-trees at dawn the next morning.
As for the viewpoints to be admired in our fine forest, you will find the finest when you go at random on the heights of Criquebeuf and La Crûte in Les Damps, from which you can see both la-Côte-des-Deux-amants and the lake in Léry-Poses.
A few well-known trees in the forest are several centuries old and may be good destinations for your walks: Tabouel beech-tree, Leguay oak-tree (in Les Fosses in Montaure) for example.