Manon's manor-house in Pont-de-l'Arche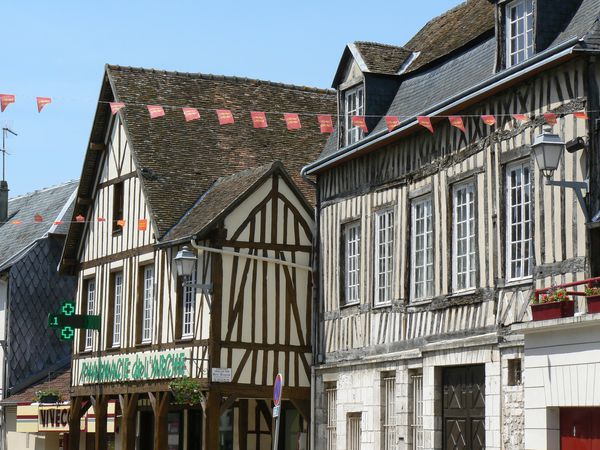 Manon's manor-house is the name of a fine residence which was largely rebuilt in the early 19th century (a few parts of it seem to date back to the 18th century). It used to be called "the old manor".
It stands in rue Jean-Prieur, the market street (which takes place on Sunday mornings). Other buildings with other names stood there before. One of them was inhabited by the knight of Jeucourt who was the captain of the city in the 16th century. Then the duchess of Longueville lived there at the time of the Fronde, when many nobles revolted against the king's authority.
More recently, Jules Massenet, the well-known composer, lived here from 1891 to 1895. So, here in Pont-de-l'Arche, he composed his famous operas "Werther" in 1892, the "Portrait of Manon" in 1893, and "Cendrillon" in 1895. The name Manon's manor-house was given by the former mayor, as a tribute to Jules Massenet.
Photographer Jacques-Henri Lartigue spent a few of his early years in this manor-house too, for his parents purchased it in 1897. He also took his first pictures in Pont-de-l'Arche.
During the First World War, the manor-house was occupied by British Royal Airforce officers.
Nowadays, it has been converted into the town crèche. It was opened by former mayor Mrs Paulette Lecureux, on November 7th 1998. Then the manor-house hosted the Bidibul crèche and its first twenty children, and it also gave the mothercare workers a meeting-office (RAM).
Let's note too, that a playground for children can be found in Jacques-Henri Lartigue area (opposite to the manor-house, behind the post-office), which may be good to know for the families strolling in the centre of Pont-de-l'Arche.