The old bailliage of Pont-de-l'Arche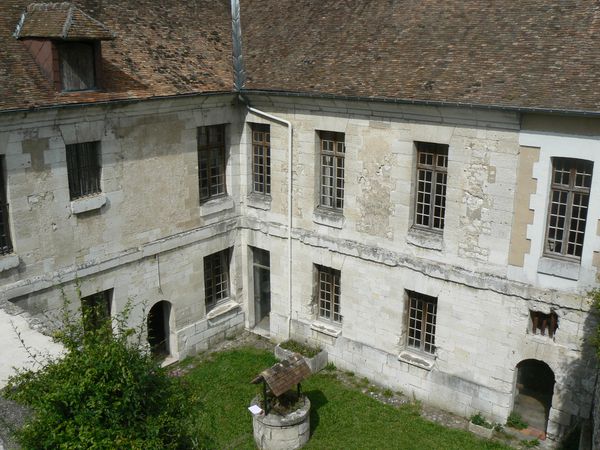 Rue Blin. Public property. It's not open to visitors.
On the whole, its architecture dates back to the 18th century. From Philippe Auguste up to the French Revolution, Pont-de-l'Arche was the administrative chief-town of the region (including Louviers, Elbeuf, and most of Le Neubourg plateau). The bailliage (bailiwick) represented royal authority and gathered four courts:
1. the bailliage itself: the equivalent of the court of first instance, the court of summary jurisdiction;
2. the election which arbitrated any questions concerning taxation in first instance (tallage and assistance?);
3. the forestry authority: the ancestor of the ONF (Office national des forêts), except that the forest wardens acted as a police under the Old Regime;
4. the salt authority which passed judgment on the contraventions to the ruling concerning the salt taxes.
To be more accurate, the bailliage in Pont-de-l'Arche was subordinated to the one of Rouen (similar to our present sub-prefecture roughly speaking).
In 1790, when the administrative bodies were reorganized, Pont-de-l'Arche lost its courts which were moved to Louviers, which for centuries had become far bigger thanks to its cloth mills. The bailliage building was then used as a townhall up to 1968. Afterwards it became private property before becoming public property again in 1998.
For more details, you may consult (in French) : http://pontdelarche.over-blog.com/article-2875711.html