The walls of Pont-de-l'Arche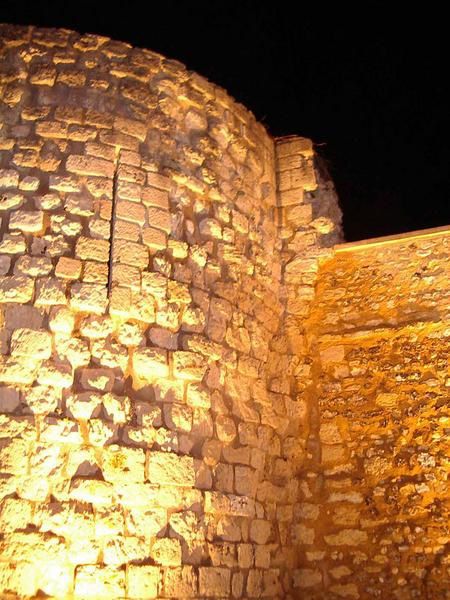 You don't visit them.
They are listed as a place of historic interest ("Monuments historiques de France") and there is enough left of them to enable the tourist to reconstruct the original layout of medieval Pont-de-l'Arche.
There are still quite a few towers here and there between the remaining walls.
In some places (apart from the slope down to the river Eure) the ditch can still be seen (Boulevard des Marronniers).
The oldest traces in the walls must presumably date back to the 13th century. They are the biggest stones that can be seen at the very base of the walls. They were quarried in Vernon and must have been used to fortify the town on Richard the Lionheart's order, and then mainly Philippe Auguste's.
The walls along the bank of the river Eure, where Crosne Tower stands, Beauregard path which goes up from the banks to the back of the church, the Bailliage Tower, next to the War Memorial, are really worth seeing.